HALLOWEEN FILM FESTIVAL
Halloween film festival
The Rocky Horror Picture Show
Very popular event of the full-time award from "Kawasaki Halloween" 1st!
The performance anything can happen unlimited version! Don' miss it! Special screening of legendary movie called "King of cult".
You will be addicted with this entertainment show triggered by "Kawasaki Halloween!"
※Held state of the "Rocky horror show" past
Date & Time
Sunday, October 27
Opening/start
18:00/18:30 (plan)
Venue
CLUB CITTA'
Fee
On the day: 1,000 yen
On the day (one wearing a costume): 500 yen
※There is no advance ticket. Please pay at the time of entrance in the venue.
Date & Time
October 26, Saturday
19:00 ~ around 2:00 (plan)
Venue
CINECITTA'
Screening films
"The Texas Chain Saw Massacre" (1974, US)
"Hel razor" (U.K. for 1,987 years)
"Super scary story" TV full version, director's cut version for theater ※The theater first public exhibition is only for this evening
Talk guest
Yumeaki Hirayama (Novelist), Toru Kamei (Movie director)
Admission
Advance sale 1,500 yen (the end of the sale)
On the day ticket 2,000 yen
※11:00-18:00 synthesis information booth (VIA CINECITTA')
※18:00 ~     We sell in CINECITTA' the second floor lobby
※Under 18 years old are impossible of entrance
※There is free service for parking lot (CINEPIT) six hours
Accommodation guidance
●Participant to this plan can use men-only capsule hotel & spa "
Rex in Kawasaki
" of a 5-minute walk with special price from venue.
Service menu! Use of staying in CAPSEL room (with bath) normal 3,800 yen (tax-included) →
Service price 3,000 yen (tax-included)
Application method: TEL044-211-2220 
※Making a reservation would like telephone by all means.
 In the case of making a reservation, tell "Halloween film festival with participant" by all means.

※You can check in from 15:00.
※Please pay fee in acceptance at the time of check-in.
※In the case of check-in, we confirm ticket (QR cord) of film festival at reception desk.
※Application deadline Sunday, October 20 ※He/she closes as soon as it reaches capacity even before date.
※It is given men-only service
※We recommend participation of film festival after finishing check-in.
※In the case of cancellation, please contact on the telephone.
 On the day cancellation has 100% of hotel charges as cancellation fee.
Work information
The Texas Chain Saw Massacre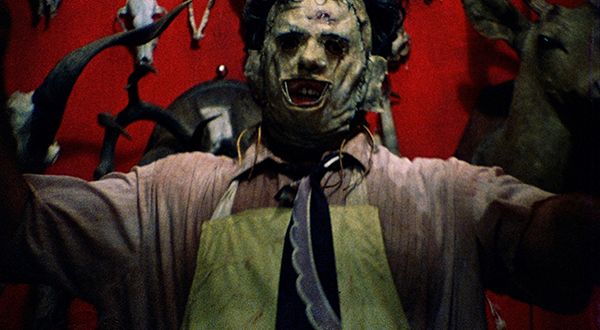 © MCMLXXIV BY VORTEX, INC
A family of murderers met at a house where young people on a trip stopped in the countryside of Texas. Based on case that happened, we actually let you overwhelm person who hooper that this became commercial debut shows underground-like direction exciting inside, and watches.
The presence of a large man who wore the skin of a human's face, called a leather face, and an electric saw saw it, and the shocking end of madness, had a great influence on the following horror.


Hel razor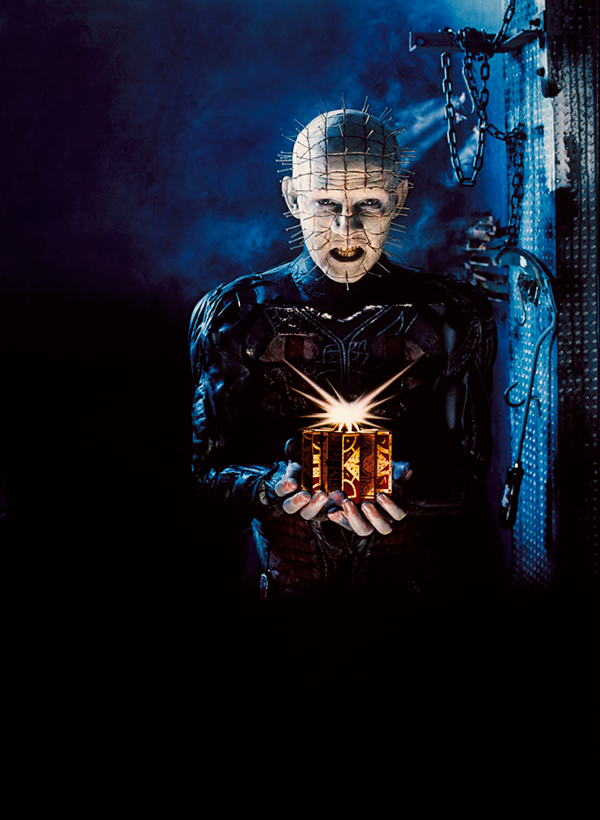 © 1996 LAKESHOREINTERNATIONAL CORP.ALL RIGHT RESERVED
Is that the last if you open the box!? The body is destroyed while enjoying pleasure and pain! !
A strange puzzle box that gives you the ultimate pleasure is a tragedy.
An indispensable work for the 80s horror, which is produced on a low budget but still powerful and still has cult popularity all over the world.
Clive Barker is in charge of the script and director as well. The first product of series that a large number of sequels were settled for afterwards!
Director's cut version for "super" "scary story TV full version" theater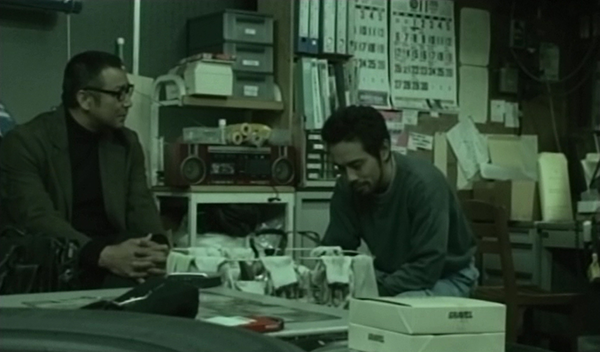 © Director's cut version for "super" "scary story TV full version" theater
Man walking to hear mysterious story meets with story that the body freezes.
Director Kamei himself edited for the event, a TV drama version of the "Super Scary Story" series by Yumeaki Hirayama, the genius of Japanese horror literature, which was broadcast in January 2006 and broadcasted on TV Kanagawa, etc. (12 episodes). Mania must see! The theater first public exhibition! Special version only for this evening!
Guest
Yumeaki Hirayama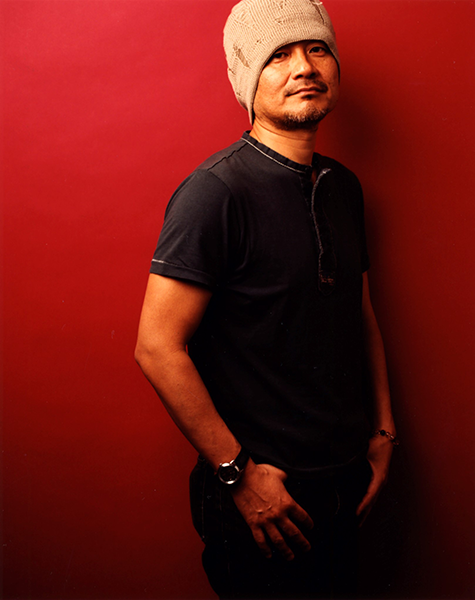 Novelist. Movie director.
1994 "abnormality lust murder" publication. Short story is "universal wide Mercator making monologue" and wins prize for Mystery Writers of Japan, Inc. prize short story in 2006. The next year sketchbook first place that "this mystery is great." We win the thirteenth Haruhiko Oyabu Prize in "DINER" for the 28th Japan Adventure fiction Association award, 11 years in 2010.

We are from Kawasaki-shi, Kanagawa for 1,961 years.
Toru Kamei

Movie director.
We make our debut as supervisor with "the heart elegy" in 2005.
Main work
[Movie]
 "Youju Mameshiba" (2009)
 "Cat Taxi" (2010)
 "Become my slave" (2012)
 "Innocent prayer" (2016)

[TV drama]
 "Super" "scary story" (2006)

Time Table
The 19:00 opening (plan)
※There is possibility hasty to some extent.
19:15-19:45 talk show guest: Yumeaki Hirayama
19:45-21:35 "super" "scary story TV full version, director's cut version for theater"
21:55-22:35 talk show guest: Yumeaki Hirayama Toru Kamei
22:45-24:10 "sacrifice of the devil"
24:20-25:55 "Hel razor"
※There is possibility to be mixed up to some extent at time.
 ※Linked Program
Limited ""super scary story" offer younger than high school student that you experienced!"
Qualifications
High school student or younger
※Those under 18 years old as of October 31, 2019
Winning a prize privilege
・At talk corner at the time of the screening event holding work introduction & prize winner guest-shot (only winning the grand prix limits person of ※ Kanto area)
・We released the grand prix prize winner whole sentence in "Kawasaki Halloween" official site and literary arts site (plan) of Kodansha
・The prize presentation (grand prix: book card 30,000 yen)
(Judges)
Yumeaki Hirayama (novelist)/Norihiko Takahashi (Kodansha)/Toki single benefit ("Kawasaki Halloween" producer) others
Application method
Than application form in "Kawasaki Halloween" official site

Entry period:
From September 6 (Fri) to October 20 (Sun)
Acceptance was finished. Thank you for your much application.
※In result announcement Wednesday, October 23 "Kawasaki Halloween" official site
Instructions
●The work is limited to unpublished original works.
●The announcement will be made with notification to the winners. It will be posted on the official Kawasaki Halloween website.
●The copyright of the winning work belongs to the organizer.
●We do not accept corrections, replacements or returns of submitted manuscripts (please make a copy as necessary before sending).
●It is not possible to answer individual inquiries about the work after application.
Prize winner decision!
Thank you very much for a lot of application from the whole country.
We were going to announce only 1 work as grand prix at first, but will do with grand prix 2 work, award for excellence 1 product in a hurry as there were very many excellent works as a result that judge repeated discussion afterwards.
Grand prix prize winner
We are living in Yoshiteru Toyota (17 years old) Yoshikawa-shi, Saitama
The grand prix prize winner whole sentence
 This is scary talk that I experienced around the childhood period.
I went to the Philippines for homecoming of mother in those days. Accommodation stayed to younger sister of mother, and younger sister of mother had some houses, and we repeated coming and going, and both mother and I moved house.
 That happened at the time of the second movement. As it was the country of Philippines besides in night, there were not streetlights, and headlight of car was horn light as the only horn light alone then. We were black while there were people who prepared for movement with the help of the light, and some shadow ran about in utter confusion though it was lighted up by headlight. Outline did not become clear from head to foot while being all in black and became dim. The shadow has two people and one is bigger than me and probably we are older than me and think that another one is about the same as me and does not change too much in year soon. I thought them to be brother in those days.
 And they beckoned after they pointed to finger for me. Then when I approached, they separated distance and when I was going to catch up with, they started running and turned at L-shaped corner. I ran to catch up with that, but sister of mother who noticed me who left group more and more carried me hastily. I let there intended to be black silhouette, and I went and do finger all the time while it was carried by younger sister of mother and seemed to repeat with "that place, that place". Shadows had already disappeared, and way which there was not of mere light continued over there. Younger sister of mother seemed to say that it was, "there is nothing" by local words towards me then. I was dissatisfied then as I thought, "we may make friends!".
 I seemed to say, "there were two black brothers and was going to play together" towards mother in car afterwards. Mother was not going to believe story of the black brothers and was not going to believe younger sister of mother either. But we said existence of shadow all the time all the time as I surely understood the existence.
 When it is now, we do not know real identity of the shadow and are scared at all without my having sister of mother notice when we think that we just run after shadow in the foreign ground and leave the cause of mother and might have been just lost.
Grand prix prize winner
We are living in Tomoya Arakawa (14 years old) Yatomi-shi, Aichi
The grand prix prize winner whole sentence
 One day goldfish which we brought up carefully has died. When color of body gradually fell out and was worried. We lie to water tank and do not move an inch. We brought up loach into water tank. As we had laid goldfish and egg, somehow sad thought was handed down.
 I grieved very much.
 We were going to already put up grave product at night then tomorrow. We were somehow choking at night of the sun. And strange anxiety took to oneself. Is it goldfish suddenly?…We thought of this. We were very scared. Water tank produced the next daily cash income fish. We heard sound from around time to save. Totally "do not provide. We seemed to claim, we want to be with loach. Loach swam in water tank when we scooped. I buried goldfish passed away near thu of garden in spite of being sorrow. As we brought up very carefully, we cried if natural. And we tied letter to goldfish to thu. We wrote last night. I became sad again on seeing completed grave. We put hands together and came back to house. Loach swam in water tank as ever. Are you looking for goldfish? Then around one week passed. One which we felt heavy at somehow did not disappear. It rained on that day. It was the first rain after we made grave. I went to grave so that I was led somehow. Then the back froze. Letter which we tied to thu was dyed original color, orange of goldfish. I came back to house immediately. It became already terrible, and it was gone for a while to go to grave. Then one which we felt heavy at disappeared in a few minutes.
 We do not still have an idea what message that was. Loach still lives. We are going to be able to enter grave same as goldfish if we die.
Award for excellence prize winner
We are living in Ayuka (13 years old) Yokohama-shi, Kanagawa
The award for excellence prize winner whole sentence
 This is event that I experienced just recently. I had committee in after school on that day, but talks did not readily advance. Therefore it took until later time and went to return committee file to own classroom with feeling that we were very tired from. As middle test was near, we knew that approximately 30 friends remained in my classroom where supplementary lesson of mathematics was carried out.
 Light leaked out when we approached classroom, and (there are still all) and I who thought entered classroom at door behind as we heard voices. Then classroom was pitch-black for some reason, and there was nobody. The inside of head becomes blank for a moment (though we heard voice that that.), We edged back while thinking of this, and shoulder was swatted one step by classroom as soon as we appeared saying it was saying "what happened". There was friend when we turned around in wonder, and many friends studied mathematics when we looked around rotation. It was between just several seconds, but I was surely in pitch-black classroom where nobody was.
 It was event that it is mysterious, and there is no help for it, but on earth that space is not explicable even if we think now.
 The back became cold straight when we thought what happened when anyone entered classroom which there was not as it is at that time.
We give book card 10,000 yen share to award for excellence for book card 30,000 yen to two people of grand prix.
Congratulations!

Thank you very much for many applications!
The Best of Italian Rocks Vol.9
Movie fan, music fan must see it!
Supermarket collaboration live of "live & Riki Osako cinema spectacle of surprise" movie and live performance to attract attention from various fields comes over this year! Goblin horror Festival!
Extended holding special for first two days!
Contents of Friday, October 25
Time OPEN 18:00 START 19:00 (CLOSE around 22:00)
Performers Goblin -CLAUDIO SIMONETTI'S GOBLIN-

[Part 1] Movie "sasuperia" encore screening & synchronized swimming live (99 minutes)
[Part 2] Vest of sound tracks & more! (60 minutes)
Venue CLUB CITTA'
Contents of Saturday, October 26
Time OPEN 16:00 START 17:00 (curtain planned around 20:30)
Performers Goblin -CLAUDIO SIMONETTI'S GOBLIN-

[Part 1] Movie "shadow (Tenebre)" whole book first screening & synchronized swimming live (101 minutes)
[Part 2] Vest of goblin ~ feat. "sasuperia" & more! (90 minutes)
Venue CLUB CITTA'
Ticket information
Contact
CLUB CITTA' 044-246-8888 (weekdays from 12:00 to 19:00)